Important Notice
This site and the materials herein are directed only to certain types of investors and to persons in jurisdictions where IPC Alternative Real Estate Income Trust, Inc. ("ALT REIT") is authorized for distribution.
Complete information about investing in shares of ALT REIT is available in the prospectus. An investment in ALT REIT involves risks.
I acknowledge that (i) I have received the prospectus and (ii) either (a) I am a United States resident or (b) I have otherwise received authorization from ALT REIT or my broker-dealer/registered investment advisor to access the contents of this website.
Country or State of Residence*
Market-resilient performance for alternative real estate sectors
Alternative sectors – self-storage, healthcare, and education – demonstrated both resilience and notable performance throughout the Global Financial Crisis, as well as the subsequent recovery period, highlighting the strength of these sectors as a real estate investment strategy.
The hypothetical comparisons shown above are for illustrative purposes only and do not represent specific investments. An investment cannot be made directly in an index. Direct real estate is represented by the NCREIF Property Index (NPI). The NPI is a leading benchmark of institutionally owned, private real estate programs. The NPI is based on the unleveraged returns from a large pool of individual, investment grade commercial real estate properties across retail, office, industrial, and apartment sectors. The market values of the properties in the NPI are determined by appraisals rather than by market-based prices of the programs. While the NPI is not a measure of non-listed REIT performance, ALT REIT management generally believes that the NPI is an appropriate and accepted index for the purpose of evaluating real estate returns and risks against other types of investments. The NPI is not a measure of non-listed REIT performance, since non-listed REITs use leverage; require the payment of up-front and other fees that typically exceed those of institutional programs; subject to expenses related to being a public company and fees and expenses associated with raising capital. These fees and expenses lower non-listed REIT returns. The NPI does not reflect management fees and other investment entity fees, costs and expenses that are typical of non-listed REITs. In addition, non-listed REITs are illiquid and their investment goals and objectives, as well as their strategies, may differ from the entities represented in the NPI. Non-listed REIT also differ from the NPI since a portion of the REIT's holdings may consist of loans and other real estate-related investments, while the NPI is a measure of performance of equity investments in institutional properties that consist of office, industrial and retail. Asset allocation/diversification does not guarantee a profit or protect against a loss in a declining market. Past performance is no guarantee of future results. There can be no assurance that we will be able to identify or acquire investments in any particular asset classes or in any particular concentration or ratio or that we will meet our investment objectives.

Alternative sectors – self-storage, healthcare, and education – demonstrated both resilience and notable performance during the Global Financial Crisis and throughout the last 15 years, highlighting the strength of these sectors as a real estate investment strategy.
The hypothetical comparisons shown above are for illustrative purposes only and do not represent specific investments. Returns during Global Financial Crisis is represented by CAGR, or compound annual growth rate, from 2007-2012. Index used to create charts came from Green Street Advisor's Commercial Property Price Index. Green Street's Commercial Property Price Index® is a time series of unleveraged U.S. commercial property values that captures the prices at which commercial real estate transactions are currently being negotiated and contracted. Data is reported as of February 2022, as that was the last date return information was available for medical office (healthcare), student housing, and senior housing
Demand supported by
life-driven events and an
increasingly mobile society
For more than a decade the self-storage sector has seen significant growth with the average storage space used per person increasing from six square feet to between 10 and 13 square feet.1 Demand is primarily driven by four major life events – death, divorce, downsizing, dislocation – that occur regardless of the economic environment. Unique aspects of the self-storage sector that make it a compelling investment include:
Short-term, month-to-month leases allow for high responsiveness to inflationary pressures
Low tenant sensitivity to pricing adjustments may offer outsized rent growth
Low capital expenditure operating asset
Highly-fragmented market may provide the opportunity to construct a portfolio of assets, potentially leading to improved valuations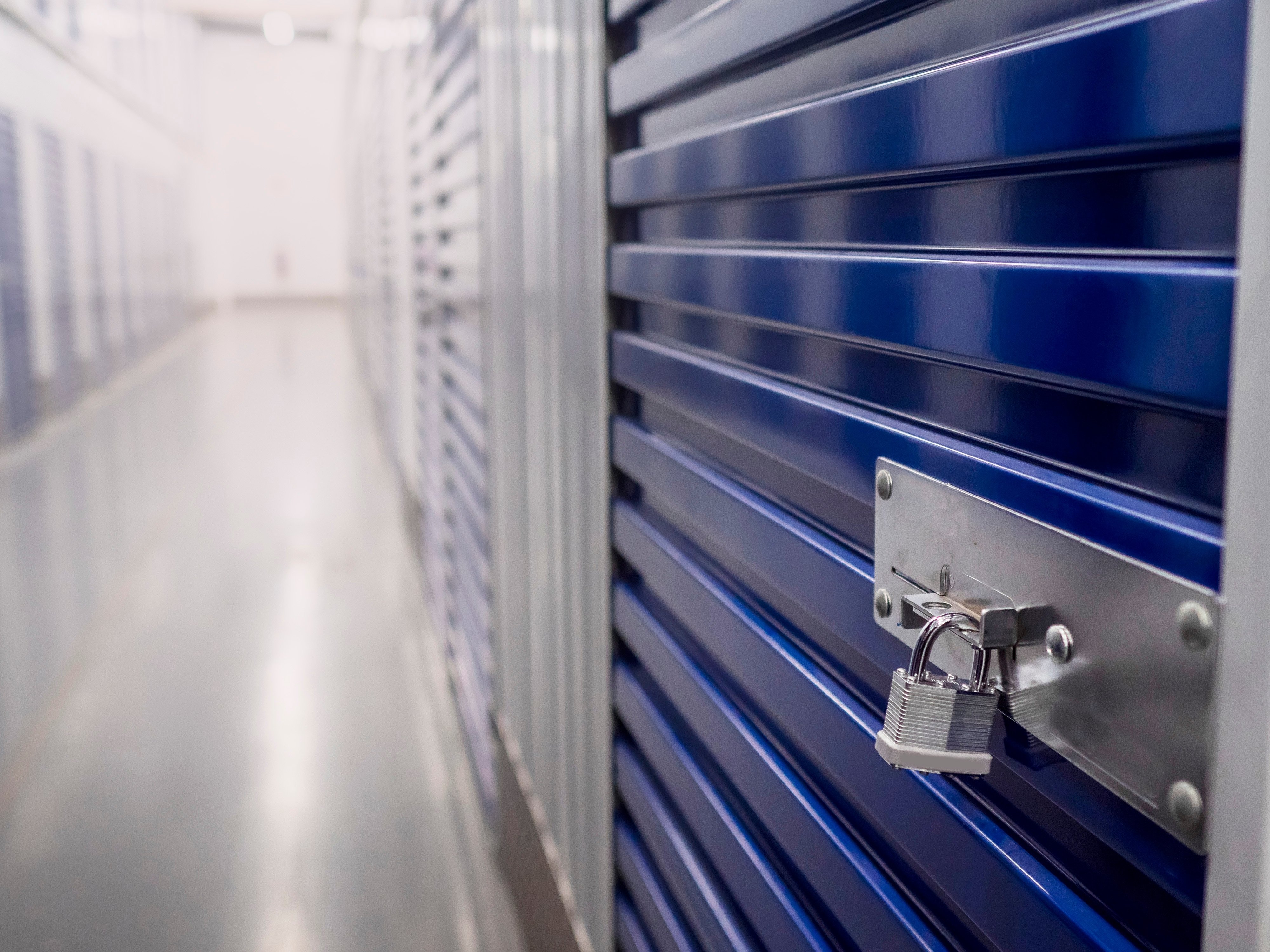 Aging population continues
to grow and live longer
The U.S. population entering retirement age is growing with nearly 10,000 baby boomers turning 65 each day.3 In 2031, the U.S. population age 65-plus is expected to account for 75 million people, nearly double that of 20083 and by 2060 nearly one-in-four Americans will be 65 years or older.4 The continuous growth of aging Americans in coming years will increase the need for medical services and senior housing facilities.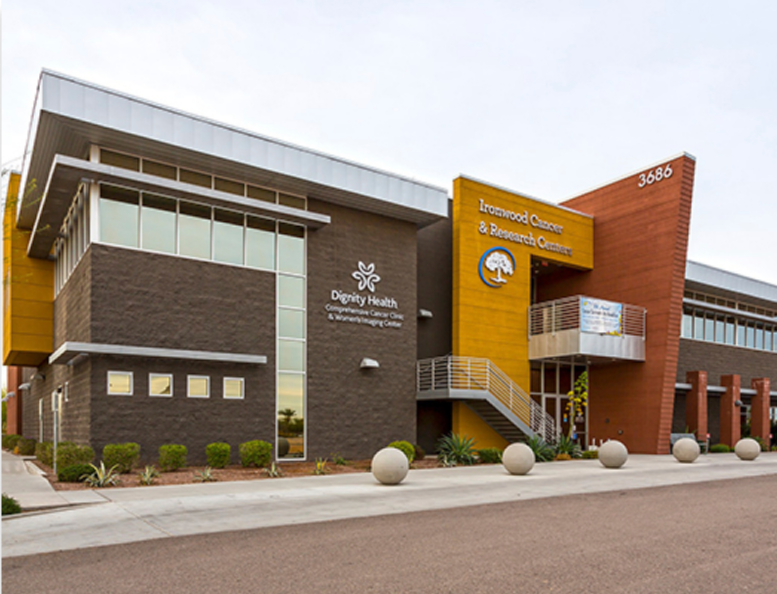 The properties depicted in the photographs herein are owned by the Operating Partnership. As we raise capital in our public offering, we will contribute the capital to the Operating Partnership in exchange for ownership interests in the form of operating partnership units.
The demand for medical office buildings is supported by:
An expanding number of insured Americans needing access to care
A shift to outpatient care, resulting in health systems offering more convenient locations5
Healthcare technology advancements requiring additional space
Senior housing's favorable supply/demand dynamics are driven by:
An under supply of high-quality continuum of care communities
Healthy baby boomer demographic that is growing and living longer with an increasing separation from additional family support
Below average future construction pipeline6
Increasing occupancies over the last seven consecutive quarters7
Strong fundamentals aid
in multi-decade durability
College enrollment rates are generally unaffected by recessionary periods with enrollments increasing amid four economic recessions.10
Demographics are expected to drive student housing growth through 2031 with college enrollments increasing by approximately 10 percent — that's nearly one million more students expected to be enrolled in post-secondary institutions.11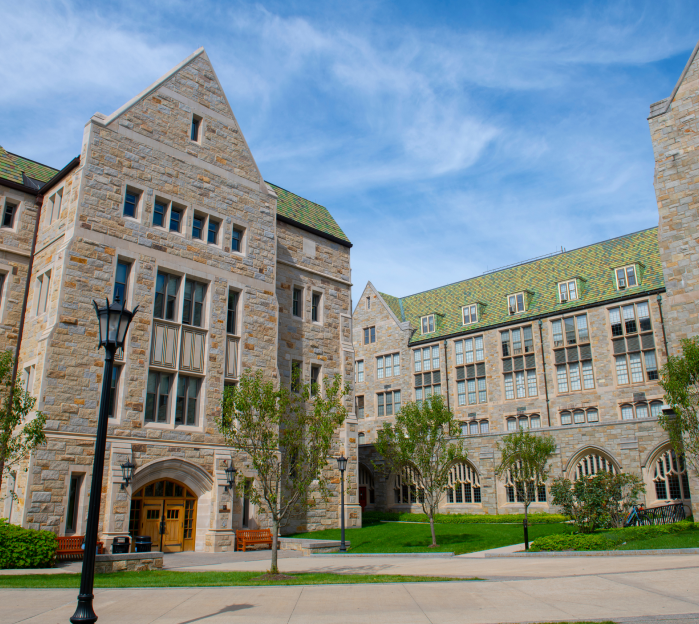 The property depicted in the photograph herein is included for illustrative purposes to highlight the educational sector, and is not owned by ALT REIT or the Operating Partnership.
Student housing performance and growth is highlighted by:
College education continues to provide a meaningful ROI; graduates boast
the highest labor force participation, lowest unemployment rate, and higher
earnings
Meaningful off-campus housing stock is comprised of alternative supply (i.e.
non-institutional and non-purpose built) which is often poorly managed
Construction levels at decade lows12
Strong average occupancies and rent growth among purpose-built student
housing over the past 15+ years
Access the power of emerging
alternative real estate sectors
Opinions represents ALT REIT's view of the current market environment as of the date appearing in this material only. There can be no assurance that we will be able to implement our investment strategy, achieve our investment objectives or avoid substantial losses. An investment in us has material differences from a direct investment in real estate, including related to fees and expenses, liquidity and tax treatment.
1. REJournals. Self-storage is on a growth kick—and it's not slowing down. March 2022.
2. Newmark, Mini-Storage Messenger, Radius+. 2023 Self-Storage Almanac. 31st Annual Edition.
3. SmartAsset. What Retiring Baby Boomers Mean for the Economy. March 2023.
4. United States Census Bureau. The Graying of America: More Older Adults Than Kids by 2035. March 2018. Revised October 2019.
5. RevCycle Intelligence. Hospital Execs Expect Greater Shift to Outpatient Care March 2023.
6. Senior Housing News. Senior Living Industry Could See Construction Slow Further in 2023. April 2023.
7. NIC. News & Press Releases. Senior Housing Occupancy Increases for Seventh Consecutive Quarter. April 2023.
8. U.S. Census Bureau. Demographic Turning Points for the United States: Population Projections for 2020 to 2060. Issued March 2018. Revised February 2020.
9. U.S. Census Bureau. Living Longer: Historical and Projected Life Expectancy in the United States,1960 to 2060. Issued February 2020.
10. National Multifamily Housing Council. Is Student Housing Recession-Proof? Evidence From 43 Years of University Enrollment Data. March 2021.
11. National Center for Education Statistics. Undergraduate Enrollment. May 2023.
12. 2023 Emerging Trends in Real Estate. PWC, Urban Land Institute.